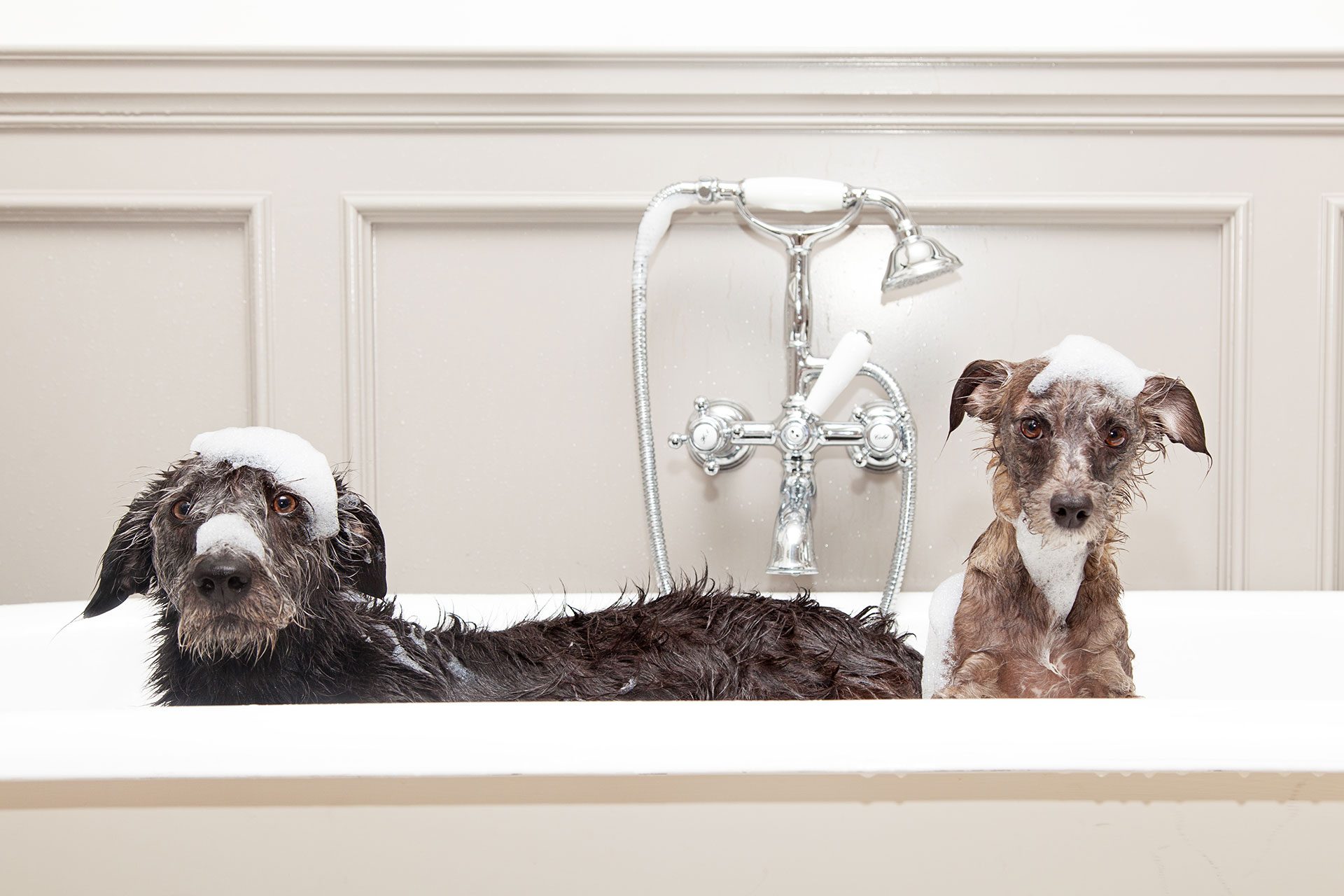 An Amenity at Your Residence
We are at your building with a state-of-the-art custom trailer that is climate controlled and equipped with everything we need to give your furry family member the best stress-free grooming experience available.
Your pet is the only pet in the facility so there are no cages, barking, background distractions, or phone rings – which allows us to concentrate only on our current furry client, and deliver the best results.
Your pet will enjoy a one-on-one grooming session with a professional groomer from start to finish so you can be sure that your pet is in the best care at all times.
As an amenity for your residence, it's easy to get into a routine of grooming, baths, and maintenance to keep your pet clean and well-groomed without the hassle of driving twice to the grooming salon.
On Site
Your dog never has to leave your property
No Cages
We groom one dog at a time so no waiting in cages
1 On 1
No other dogs to cause distractions and stress
No Stress
Your dog enjoys a relaxing grooming experience and natural treats
Bath & Brush
A warm bath with organic shampoo and conditioner. Blow-drying and 15-minute brush out, with nail trim, ear cleaning, toothbrushing, anal gland expression, and of course, you can't forget about the breath spray!
Tidy Trim
Includes all the things from the Bath & Brush service, plus a light trim of your dog's face, feet, and tail.
Complete Groom
Includes all the things from the Bath & Brush service, plus a complete head to paws haircut.
Spa Services
Facial, massage, or pawdicure.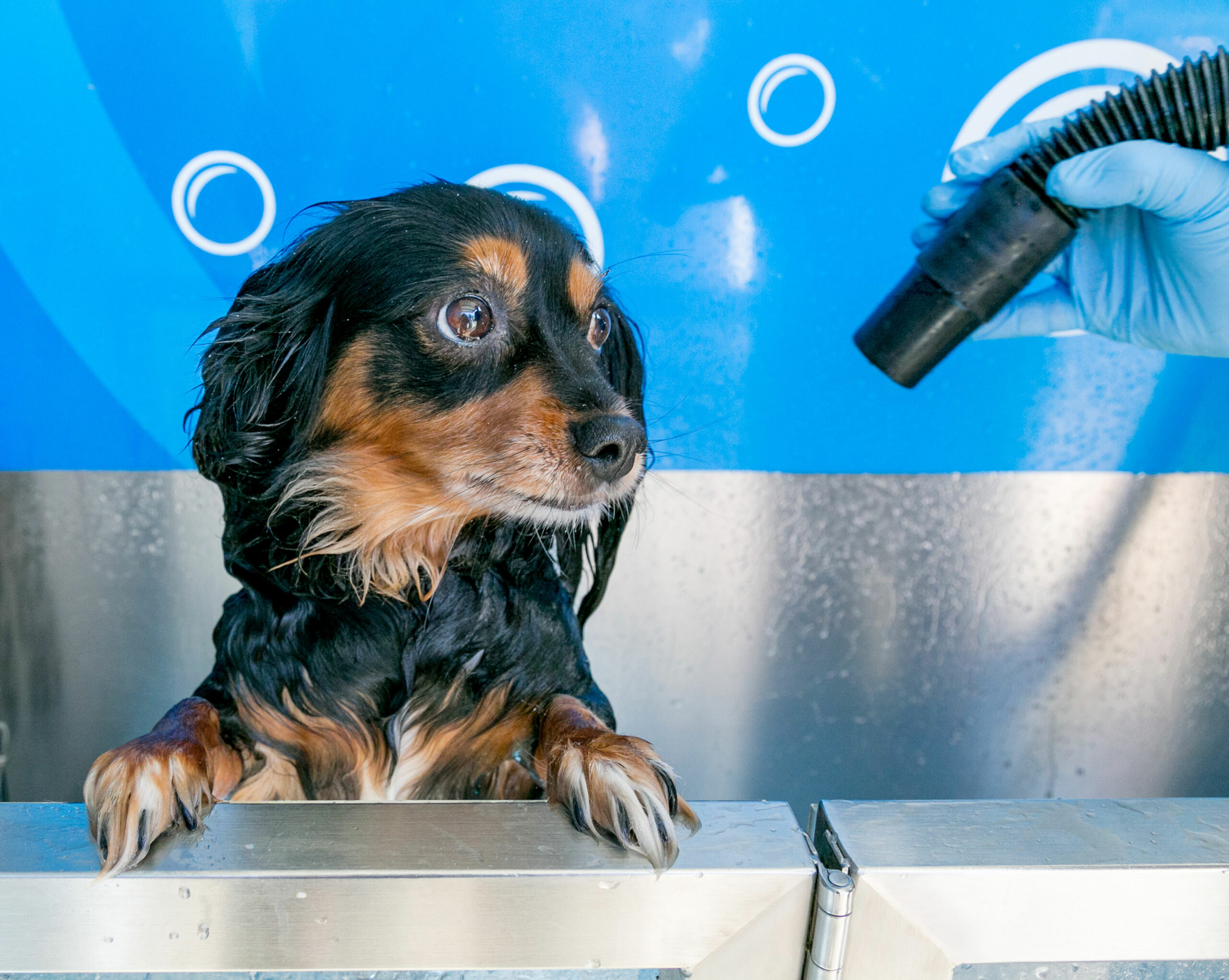 A-La-Carte Menu
Ear Cleaning - $20
Teeth Brushing - $20
Nail Trim and File - $20
Nail & Paw Pad Hair Trim - $35
Sanitary Trim - $30
Hand Stripping - 40
Anal Gland Expression - $20
Add-Ons
De-matting - $2 per minute
De-shedding treatment - $25
Extra brushoff past 30 min. - $1 per minute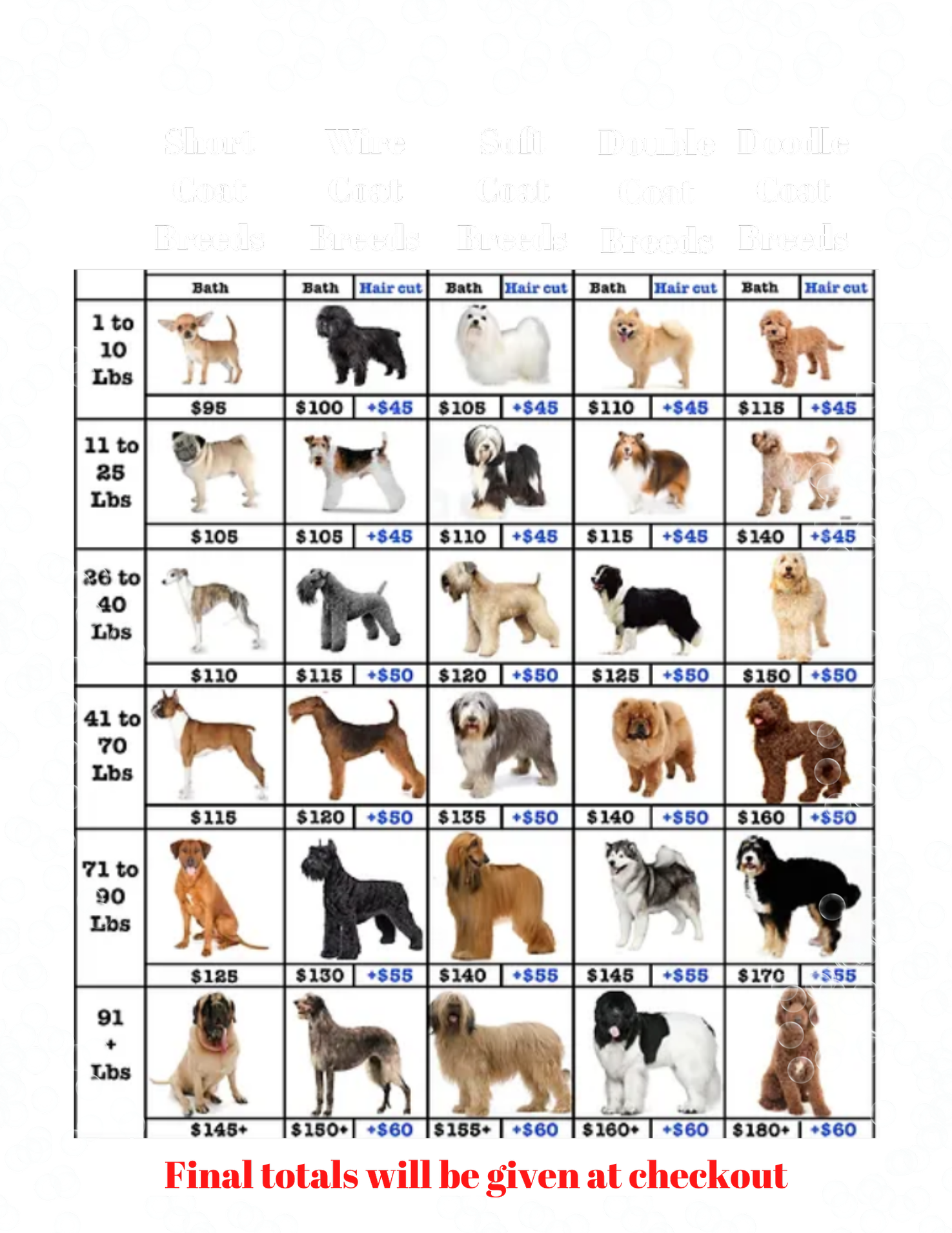 We Only Use the Highest Quality Organic & Sustainable Products
As pet parents, we want the highest standard of safety and integrity possible. So we use all-natural 4-Legger grooming products that are Certified to USDA Organic Food Standards. This means they are good for your pets and good for the environment.
We use the following products:
Unscented Hypoallergenic Dog Shampoo with Aloe
Organic Oatmeal Dog Shampoo with Lavender and Aloe
Lemongrass and Aloe Hypoallergenic
Cedar, Peppermint & Eucalyptus Conditioning Dog Shampoo
Organic Healing Balm for Dog Nose and Paw Pads